ABQ-ALC Staff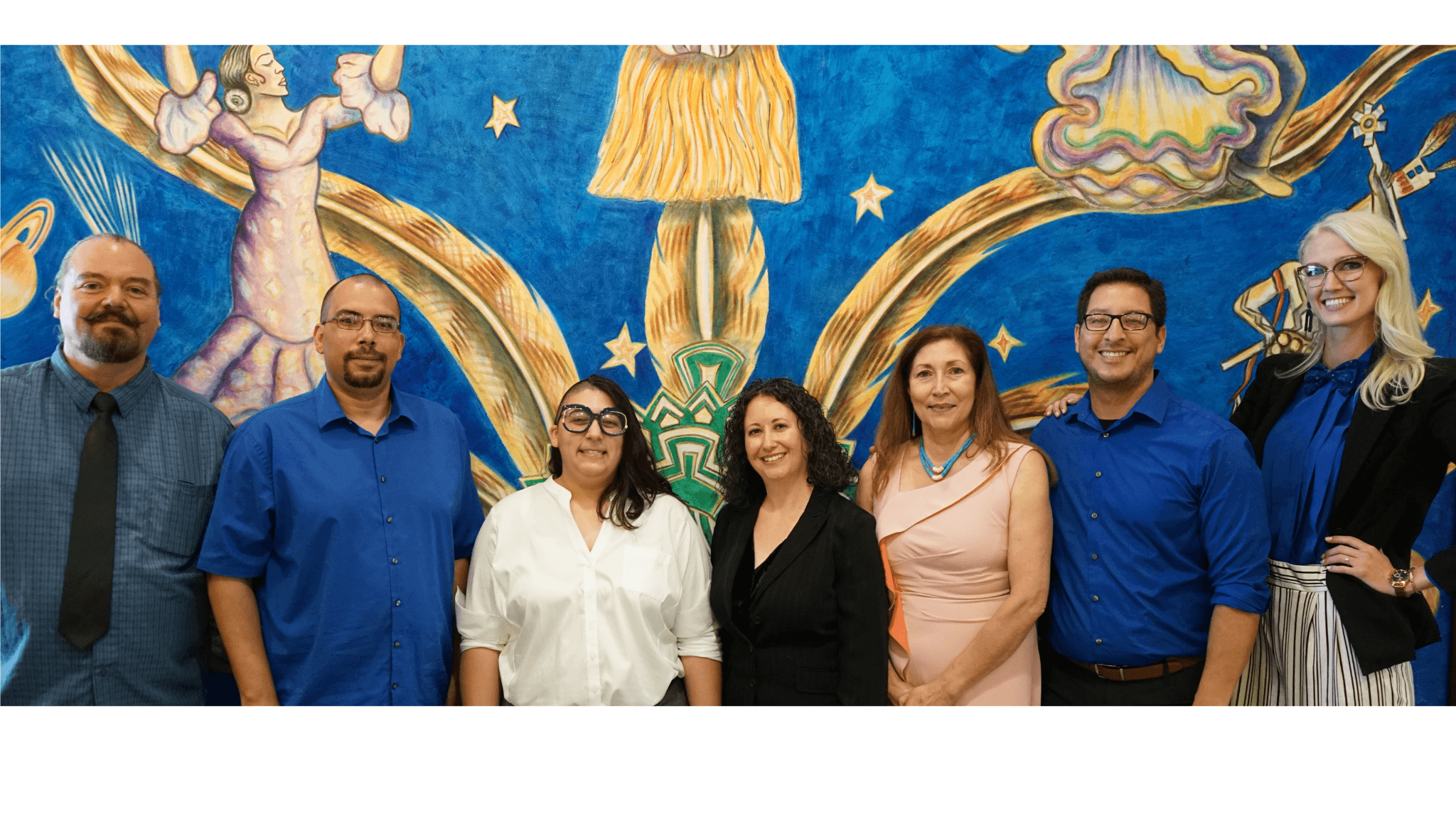 Our Staff
Gloria Rael, Executive Director and Founder, a native New Mexican, Gloria earned a Master's in Public Administration from the University of New Mexico and a Bachelor of Arts in Business from New Mexico Highlands University. Gloria applies her passion to program development and management with public, private and non-profit organizations. Gloria has managed Adult Education programs since 2006 and founded Albuquerque GED®, Inc. (now ABQ-ALC) in 2010. Under her leadership, Adult Education programs include Literacy, Family Literacy, Career Pathways, and Pre-Apprenticeship IET programming. Gloria has increased enrollment by over 30%. She strives to find innovative ways to expand and address the unmet need in Adult Education.

Jamie Trujillo, Program Director grew up in Grants, New Mexico, and attended the University of New Mexico where she received her bachelor's degree in Psychology and then received her Masters in Psychology from the University of Phoenix in 2010. Jamie has over 15 years of experience in education. Jamie supervises and oversees instructors and program support staff at the Albuquerque Adult Learning Center (ABQ-ALC). She is also the President of the New Mexico Adult Education Association (NMAEA) and a Senior Training Specialist with the state's Distance Learning Support Team.

Nadia Kader, Instructional Designer/Coordinator has a Bachelor's degree in English, a Master's in Cinema/Media studies, and is currently working on a certificate in Instructional Technology. Nadia has taught college courses and adult education courses for over four years in both in-person and hybrid environments. Nadia currently develops curriculum for the ABQ-ALC by researching best practices across disciplines and industries. Outside of work, Nadia enjoys reading fantasy novels and watching horror movies.

Raul Villarreal, Instructor has a Juris Doctor degree and has taught for seven years in secondary education. Raul is proficient in English and Spanish and his background includes Software Development education. This is his third year teaching at ABQ-ALC in hybrid and virtual modalities. Raul thinks that education is more about the process than the outcome, which is why he founded Parents College. Through Parents College, Raul also brings families together to learn together in a fun setting. The core of his life is his family and he spends as much time enjoying a wide range of activities with them.

Samuel Enka, Instructor has a Bachelor's of Fine Arts from Northeastern State University and a Teaching Certification in Education from CNM with endorsements in Art, Social Studies/Humanities, and Special Education. He has two years of teaching experience with adult education and twelve years in K-12 at various Albuquerque Charter Schools. Samuel prefers a phenomenological approach in which student experience is paramount in creating meaningful education. He is a single father who enjoys art, music, and classic auto restoration.

Matthew Edelen, Student Success Coordinator has studied at Central New Mexico Community College and Eastern New Mexico University. He has two years of experience teaching Adult Education classes for the University of New Mexico Valencia Campus and the Accelerated College and Career Education (ACCE) program. Matt believes that learning should be fun and interactive. He especially enjoys teaching Civics and Math. Matt is a huge football fan and loves watching his beloved Chiefs.

John Glinsman, ESL Instructor grew up in Littleton, Colorado, and attended Colorado College in Colorado Springs where he received his bachelor's degree in Classics, Religion, and Philosophy. He also received his Master's in Theology from Regent College in Vancouver, British Columbia. In addition, John has completed graduate level courses in psychology and counseling. John has over 10 years of experience teaching English to adult and university students, including teaching positions in Vietnam and Sweden. John has also traveled extensively and has been to over 50 countries. He is passionate to help students achieve their goals and loves teaching students of diverse backgrounds and cultures. John feels that teaching is a mutual process and that he learns just as much from his students as they learn from him. In addition to his work at the ABQ-ALC, John owns a personal business through which he teaches trauma informed courses, is the co-creator of Polyvagal Parenting, and offers trauma informed hypnotherapy. He is a polyvagal theory nerd, and spends a lot of his free time studying trauma and neurophysiology, that is, when he's not also outside enjoying the wonderful natural settings of New Mexico and beyond.